66 Credit Hours | 18 Months
The Cinematography specialization teaches students to master the art of painting with light by learning camera techniques, studying the use of state-of-the-art lights, cranes and HD, Film & 3D cameras. In these courses, students learn through and present the following projects:
Mise-en-scene (Multi Shot): 3 min, Digital Video, Color
Mise-en-scène (Single Shot): 3 min, Digital Video, Color
Diploma Film: 10 min, 35mm/HD/16mm, Color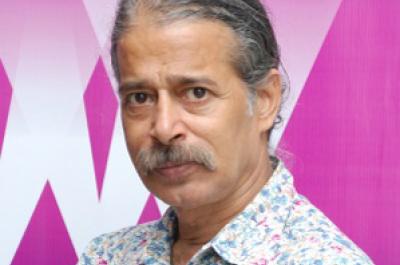 ASHWINI KAUL(ISC)
Head of Department
SOPHOMORE TERM
Non-Motion Photography | 6 Credit Hours
Students understand the basics of framing, composition & lighting skills, while learning about various lens effects & depth of field. They are also given an introductory overview of electricity & studio power layout methods and to set lighting within a film studio.
Practical sessions
Familiarization with Canon still camera
Exposure and Light Meter
3-point lighting with 35mm still camera
Human figure & background light using still camera lenses.
Video Fundamentals | Standard Definition 12 Credit Hours
Students progress from photochemical to electronic imaging and are taken ahead into more complex lighting situations. They hone their skills to operate & focus on complex and intricate camera movements with cranes, trolleys & tracking devices.
Workshop
Mise-en-scène
Practical sessions
Operation & focus pulling with Sony D50
Studio set lighting with Sony D50
Motion Picture Photography | 16mm | 4 Credit Hours
Students build on their skills of lighting, lenses and operation on a coordinated project without the aid of a video assist
Practical sessions
Introduction to 16mm film
Demo & hands-on of Arriflex 16 SR2
Post-Production in a film laboratory
JUNIOR TERM
Motion Picture Photography | 16mm and 35mm | 10 Credit Hours
Here students learn more about 16mm and 35mm Motion Picture Photography with an in-depth study of Advanced Film Exposure with Grey Card, Exposed Negative Processing & Printing, Color Temperature Theory and Advance Lab Theory. Towards their term-end students execute a visual interpretation of song/music on 35mm film.
Practical sessions
Hands on with a 35mm camera
Preparing for the music video
Project
Music Video
Video Fundamentals | High Definition | 8 Credit Hours
Students gain an understanding of HD Video & Digital Cinematography through experience after an in-depth detailing of its features and capabilities.
Practical sessions
Hands-on with HD camera & recorder
Master Class Series | 4 Credit Hours
Master Classes and interactive sessions are held with practicing experts at the end of the term to prepare students for the professional world outside.
Practical sessions
Shoot in 35mm Motion Picture Camera
SENIOR TERM
Execution of Diploma Films | 16 Credit Hours
Students execute their Diploma Film projects as Cinematographers through Pre-Production, Shoot and Post-Production stages. They also assist their own batch mates as 1st or 2nd Assistant camerapersons or focus pullers. Students acquire skills of pre-production, production and post-production planning and execution and understand the various jobs involved in active cinematography and everything it takes to tell a story visually in relation to their respective Diploma projects.
Practical sessions
Diploma film shoots
Post production of Diploma films
Workshop
Sessions with Professional DOPs
Documentary Film | 6 Credit Hours
Students shoot an assessed Documentary Film on any High Definition or DSLR camera with a minimum edited duration of 7 minutes.