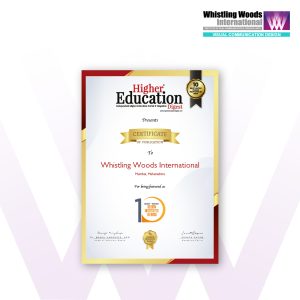 WHISTLING WOODS INTERNATIONAL SHORTLISTED BY HIGHER EDUCATION MAGAZINE AS TOP 10 MUST-WATCH DESIGN INSTITUDE IN INDIA 2021
Whistling Woods International has been featured among the 'Top 10 Must-Watch Design Institutes of India' by the Higher Education Digest magazine.
The feature emphasises on WWI's cutting-edge programme that aims at achieving visual communication design excellence. It also focuses on nurturing industry-oriented academia, and technology collaborations that enable the students to graduate as industry-ready professionals.