Specialisation in Editing
66 Credit Hours | 18 Months
Students are systematically advanced from fundamental aspects of this specialisation, through to professional level craft performance. Students learn this specialisation's aesthetic & technical range completly. they are thus prepared to commence their profession in the motion picture industry. In these modules, the students edit the following projects:
Mise-en-scène (multi-shot): 3 minutes, Digital Video, colour
Mise-en-scène (Single shot): 3 minutes, Digital Video, colour
Diploma Film: 10 minutes, 35mm/HD/16mm, colour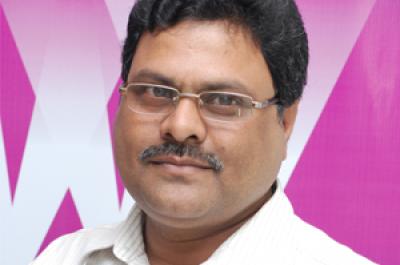 Prashant Naik
Head of Department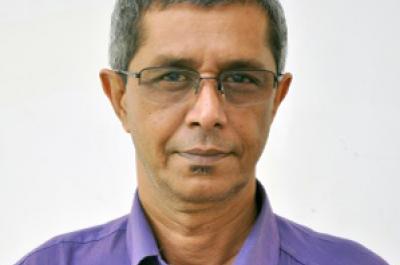 SOPHOMORE TERM
Editing: 201 | 10 Credit hours
Students learn the principles of visual language and communication by critically observing & discussing the editing of a variety of film, television or video projects. They understand the process of post-production planning and experience possibilities of constructing a film scene-by-scene.
Practicals
Continuity Workshop
Narrative Structure
Sound Design
Building Dramatic Tensions
Art of Inter-cutting
Tools: I | 9 Credit hours
Students master the editing software and gain comprehensive knowledge of hardware. They learn about the studio environment, elementary workflow of post-production, motion software and media management.
Practicals
Demo & Practice
Advance FCP Operations
Soundtrack Pro
Graphics & Visual Design | 3 Credit hours
Students learn the layering of visuals with Still & Motion softwares. They learn to prepare still pictures for integration into film & develop creative skills with the help of aesthetical & practical inputs.
Workshops
Adobe Photoshop
JUNIOR TERM
Editing: 301 | 10 Credit hours
Students are introduced to Mise-en-scène. Students acquire conceptual skills to handle complex editing problems – editing an action sequence, editing for non-fiction and creating transitions. Students are familiarised with different styles of editing in World Cinema and learn editing for television and Advertising films.
Workshops
Advanced Sound Design
Understanding Montage
Multi-camera Switching
Tools: II | 8 Credit hours
Students are taught to understand the workflow of post-production planning and application for optical and High Definition formats. They are introduced to new features of FCP, Advanced sound editing with Soundtrack Pro, Cinema Tools, Desktop & Project Management, RED Workflow, 5D, 7D & ARRI Alexa Workflow. Workshops Cinema Tools.
Visual FX | 4 Credit hours
Students acquire basic skills of layering and compositing visuals to be able to perform simple effects to their edits. They learn to use Apple Colour Software, Adobe Photoshop & After Effects, Chroma Key Workshop, Visual FX & Compositing. Workshops Apple Colour
SENIOR TERM
Editing 401 | 15 Credit hours
Students edit their Diploma Films. They learn about avant garde cinema, ideology and film style, how to begin and end a film, how to create promotional material, how to edit a feature film to 20 Minutes; Connection & Transfers For Post-Production, DI Workflow, Avid Training, SMOKE on Mac and Sequence Analysis.
Life Skills | 7 Credit hours
Students develop personal, interpersonal, academic and industrial or commercial skills to proceed with confidence to the next stage of their career. Students work on a professional compilation of their film projects.
* Changes in curriculum, fees & policy are subject to management discretion.