Specialisation in Producing
66 Credit Hours | 18 Months
This course is designed to enable producers to be capable of recognising the artistic and business potential of an idea or screenplay and to then nurture it with passion and determination and bring it to fruition. This learning experience gives students creative and business tools to facilitate the successful completion of the artistic endeavour of the film without compromising its artistic quality or business considerations.
In these courses, the students will produce the following film projects:
Mise-en-scène (Multi Shot): 3 min, Digital Video, Colour
Mise-en-scène (Single Shot): 3 min, Digital Video, Colour
Diploma Film: 10 min, 35mm/HD/16mm, Colour
Advertising Film: 1 min, Digital Video, Colour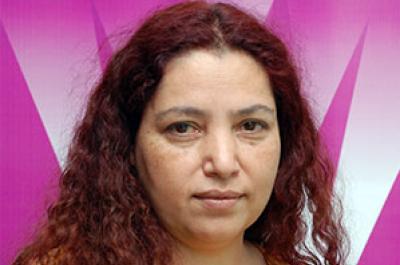 Rabiya Nazki
Head of Department
SOPHOMORE TERM
Creative Producing | 3 Credit Hours
Students learn the role of the creative producer and how to 'read' and develop a film script from the producer's perspective. They learn to define a target audience and analyse and compare the film story/script to current trends.
Basics of Line Producing | 16 Credit Hours
This course introduces students to the basic principles of project management and the essentials of line producing a film. They learn the importance of planning and pre-production and how to use tools such as EP Scheduling to do a 'script breakdown' and create a detailed schedule.
Practicals
Mise-en-scène (Multi shot).
Mise-en-Scene Long Take (Single shot).
Workshops
Production Design Workshop.
Long Take Workshop.
Mise-en-scène Workshop.
Communication Skills Workshop.
Elements of Business of Film | 3 Credit Hrs
The student producers learn to understand the relationship between the film, the distributor and the film's audience; to gauge the audience response to the film during its opening weekend through an audience voxpop and to correlate audience response to the box office receipts.
Practicals
Audience Voxpops.
Industry Trends.
Theatrical Trailers.
Workshops
Research Methodology.
JUNIOR TERM
Project Development | 8 Credit Hours
Students learn about 'ideation' of the project and a producer's subsequent contributions towards the development of the story and screenplay. The student then learns how to develop and package the film idea and pitch it to a financer. The course focuses on the 'development' aspect, right from selection of an idea of the story to making / developing it into a viable film project.
Practicals
Develop a Proposal for a Film Project.
Feasibility Report of the Diploma Films.
Workshops
Writer's Group Workshop (with Directing and Screenwriting students for developing the Diploma Film scripts).
Line Producing 202 | 9 Credit Hours
Students are now introduced to advanced concepts in line producing, with a focus on line producing outside the studio environment. Students develop skills in working with and motivating a team, develop their ability to foresee problem areas and account for them at the planning stage, strengthen their intra-personal and crisis management skills and their ability to manage the project within the given budget and schedule
Practicals
16mm Exercise.
Multi-Cam Exercise.
HD Exercise.
Project
Location Study Project.
Project Planning | 5 Credit Hours
In this course, students are introduced to various tools and concepts in planning and monitoring their projects, right from development of the script to completion of the post-production of the film. By the end of this module, students will be able to plan, monitor and control their projects in terms of time, cost and quality.
Workshops
EP Scheduling.
EP Budgeting.
Practicals
Film Project Planner.
SENIOR TERM
Line Producing 302 | 7 Credit Hours
Students line produce the Diploma Film projects developed in the previous term. This project simulates a near real-world situation for the student to plan and execute a film and see it through from script to screen.
Business of Film 403 | 5 Credit Hours
Students submit a thesis project. It is a compilation of the strategies designed by students to make a project a saleable proposition. It seeks to address the question of the viability of a chosen story or an idea and offers an answer or a convincing solution based on research.
Workshops
Business Plan.
Event Management.
Media Planning and Buying.
Advertising.
Broadcast.
New Media.
* Changes in Curriculum, Fees & Policy are subject to Management discretion.