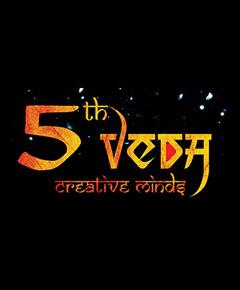 Kommune Poet Group performs at the Season 5 Finale of 5th Veda session at Whistling Woods International
~ The poet group graced the session with their presence and soulful poetic performances ~
It was a soulful evening at Whistling Woods International (WWI) as the young and popular poetic group, Kommune arrived and performed at the 5th Veda session, bring the 5th Season to a poignant conclusion. The students, at the institute, witnessed some amazing performance by Rabia Kapoor, Rakesh Tiwari, Nawaldeep Singh, Hussain Haidry and Shamir Reuben, who also doubled up as the host for the evening.
The session was charged with emotions when the first performance by Rakesh Tiwari, who described what it meant to have a place called home, moved the audiences and he was given a standing ovation. Equally beautiful pieces were narrated by other members of the Kommune group. The group shared the nuances of effectively performing on stage. Commenting on the same, poet Shamir Reuben said, "It is great to use the entire stage when performing your piece. Use the complete stage, use the lighting and strong hand gestures, it always help in directing the attention back to you from your audiences."
A few selected WWI students also performed on stage and shared some of their poems. The students received the loudest cheer and were appreciated by the Kommune group for presenting their poems. Speaking about the session, Meghna Ghai Puri, President WWI said, "Groups like Kommune performing at the 5th Veda session is a great motivator for students who also want to follow the same path. The group members delivered brilliant performances and taught the students the finer details of delivering poems on stage."
Towards the end of the session, token of appreciation was given to the guests amidst the thunders of applause.