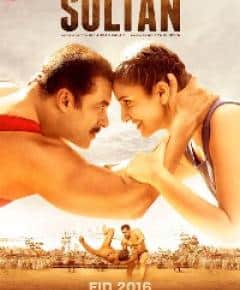 To discuss and decode the phenomenal success of Sultan, the person behind the conception of the movie, Ali Abbas Zafar was amongst the students of Whistling Woods International (WWI) on Tuesday. The screening of the film, Sultan, which was held before the interaction was a thrilling experience for all the students. As the event proceeded, the students got a great opportunity to interact with the maker of Sultan who was honoured by the Founder and Chairman of WWI, Subhash Ghai.
Ali explained the relationship between various aspects of film in-depth, right from the plot, to scripting, to creating a character, identifying the audience etc.
The students asked several questions to the director during the interaction, which threw light on the main lead of the film – Salman Khan's qualities and his commitment towards his work and the kind of individuality he brings to this film. Ali quotes his belief as, "There are certain roles which are meant to be done by certain actors. A role only becomes iconic if you cast it well." Ali said that while writing the script, he wanted to create a character that everyone could identify with. And the take-off point for the movie was when he found that character, a character who embodied the very meaning of life.
While addressing the students, Ali emphasised on the importance of team dynamics while making a film. He advised the students that filmmaking is a team sport and every individual involved should be in the same line and follow the same vision. And the most important relationships to be taken care of according to him are the ones between the director and the actor, and the director and his cameraman. These relationships give shape to the movie.
Being extremely delighted with this knowledge-oriented session a student quoted, "We got insights regarding many scenes of this film that we would have not known if Mr. Ali had not shared it with us." Ali left the students with a message that if you have faith in the characters of the story and you strongly believe that you are the right person to tell that story, then you are bound to be successful.