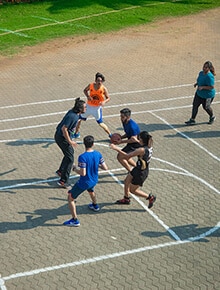 Whistling Wood International's Annual festival, INBOX, was a two-day event of unlimited fun, energy, and competition on campus. The festival had active participation not only from the students, but faculty and management too. It was a great blend of music, dance, creativity, and sports.
This festival gave students a platform to showcase their indispensable talent through various competitions such as Complete the story, Picture Perfect, Step Up and more. Various other fun competitions such as Bollywood Quiz, Adaptive Tunes, Antakshari, Obstacle Race, etc. took place over the course of the event.
The highlight of the event was Mr. and Ms. INBOX, where the participants were judged on the basis of their personality and the way they carried themselves. With intense competition, talented performances and unmatched fun, this season of INBOX concluded with the staff team taking the INBOX 2020 trophy home.