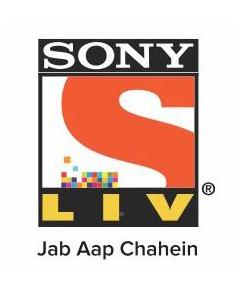 Whistling Woods International (WWI), one of the world's leading film, communication and media arts school announced a partnership with Sony LIV, Sony Pictures Networks' (SPN) premium digital video entertainment platform via Mukta Arts' digital venture, Connect.1. Underlining the brand's commitment to enhance the users' entertainment-viewing experience, Sony LIV's association with WWI and its digital venture Connect.1, will entail showcase and promotion of short films produced by students of the institute. These films will cater audiences across all age groups and will be featured under the section, "Mini Talkies", on Sony LIV.
Curated by Sony LIV, the short films will be of varied genres ranging from drama, thriller, action to romance and comedy, including several award winning films which have been screened at national and international film festivals. This partnership marks a new beginning for the WWI students to create outstanding and engaging content, inspiring the extended community in the media and entertainment fraternity, adding to Sony LIV's existing diverse and growing library.
Uday Sodhi, EVP and Head — Digital Business, Sony LIV, said, "We are delighted to announce our partnership with Mukta Arts, which will further enhance our extensive content library and allow our users to sample the latest content developed by the upcoming talents trained at Whistling Woods International. This association opens up avenues to collaborate with Connect.1 – the digital division of Mukta Arts, to create engaging and entertaining content for our users and establish Sony LIV as the premier digital destination for top-quality entertainment."
Subhash Ghai, Founder & Chairman, Whistling Woods International; Chairman, Mukta Arts Limited, added, "Firstly, I would like to congratulate Mukta Arts and Sony LIV for the association which will open a range of opportunities for both the brands. Over the time, Sony LIV has established itself as the go-to destination for today's mobile-first consumer. This association will showcase the works of the students of Whistling Woods International, helping us amplify the reach and recognition of our talented students."
Headquartered in Mumbai, Mukta Arts, is an Indian film production company known for its association with several blockbuster movie hits such as Taal, Pardes and Ram Lakhan amongst others. These successful hits from the production house of Mr. Subash Ghai have pre-defined directorial credibility for Mukta Arts in the history of Indian Cinema.