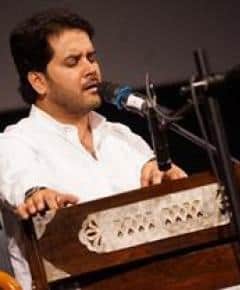 "Knowledge of an art form is the utmost important aspect", said the versatile rockstar Javed Ali at the 5th Veda session held at Whistling Woods International
Young and talented singing heartthrob of Indian Cinema, Javed Ali touched the souls of a number of young hearts with his mesmerising musical performance at the 5th Veda session at Whistling Woods International (WWI). He not only sang and entertained the audiences but also gave some important lessons to the students of School of Music, WWI. 5th Veda session this week was conducted in a different format where students moderated the session and did some brilliant performances and practices with Ali.
Javed Ali, a singer known for his contribution to Indian Cinema has not only made his name big in the Hindi film industry but is also extremely popular with other regional language music (i.e) Tamil, Telegu, Bengali amongst others. He has also contributed to various genres of music like Qawwali, Sufi, Folk, Romantic and Classical, to name a few. Ali, mentioned while addressing the students that the Knowledge of music was the only thing his father emphasised on during his training days. According to his father, "knowledge of music is much more important than practicing it."
He also advised the music students to do riyaz only when one feels like practicing. The only motive to practice music it to practice for yourself, music is never done with an objective, it has to be the voice of your soul only then will it do justice to the listeners and your hardwork. He also quoted "Fame always comes with responsibilities; one must know how to deal with those responsibilities before their claim to fame".
During the interaction with the students, WWI auditorium thundered with claps on his performance of 'Aa Ja Oo Meri Tamanna' from Ajab Prem Ki Gajab Kahaani & 'Kun Faya' from Rockstar amongst others. While signing off Ali also mentioned that students at WWI are lucky to have a mentor like Subhash Ghai who has precise knowledge of music himself.