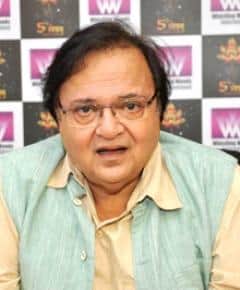 Original, hilarious yet a captivating 'Massage' of all emotions was seamlessly presented by Rakesh Bedi at the 5th Veda session at Whistling Woods International
This week Whistling Woods International (WWI), saw one of the most versatile television actor and theatre artist, Rakesh Bedi at the weekly 5th Veda session. Engaging the audience for about 90 minutes Bedi performed his one of the most appreciated monologues 'MASSAGE' to give WWI students the original sense and feel of theatre acting.
Bedi, known for his appearances in short roles in Bollywood movies like Deewane Huye Paagal, Raja Bhaiya, Bade Miyan Chote Miyan, Chashme Buddoor and TV shows like Yes Boss amongst others performed the 'MASSAGE', a hilarious monologue that has been ruling over theatres for over 13 years now. The one and a half hour play witnessed the auditorium resonate with a beautiful and expressive massage of all emotional aspects of mankind.
The emotional play was expressed so beautifully that the audience flowed along with emotions that the actor demonstrated. The auditorium aroused with appreciation and claps like never before, leaving the actor overwhelmed and nostalgic. 'I have performed this play differently for 13 years now but never ever received the response I have got here today', said Rakesh Bedi.
Meghna Ghai Puri, President, WWI couldn't thank the actor enough to be present at WWI and give such insightful learning to the students of WWI today with his performance. While closing the session she said, 'We are proud to have such sessions at WWI, which give a live experience to the aspiring students. The response by the audience today is enough to say how thankful we are to have Mr. Bedi at WWI to perform his renowned play amongst the students here today. We look forward to seeing him again at the institute soon."