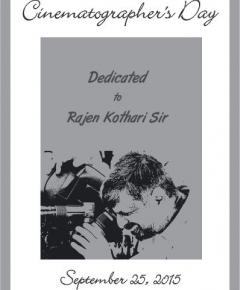 In memory of Late Rajen Kothari, Whistling Woods observed September 25, 2015 as CINEMATOGRAPHERS DAY on campus, where screening of the Film DAS Capital – Gulamon Ki Rajdhani, directed and produced by Late Rajen Kothari happened.
Co-Director Dayal Nihalani and Actor Jameel Khan participated in the session.
Rakesh Ranjan, Gunjan Srivastava and Prashant Naik, who worked on the film with Rajen Kothari, had shared their experiences about the film and the experience working with Rajen Kothari.