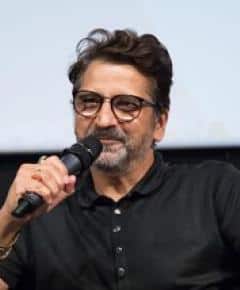 "Everything in life revolves around storytelling" said advertising maverick, Sonal Dabral at the first masterclass conducted for Whistling Woods International's School of Creative Arts
Whistling Woods International's (WWI) School of Creative Arts hosted its first masterclass with Ad Guru, Sonal Dabral, Group Chief Creative Officer & Vice Chairman at Ogilvy India. In an interactive session with the students of WWI, Sonal cited life experiences and various nuances from the world of design and advertising.
The session moderated by Milindo Taid, HOD, Visual Communication Design, witnessed Sonal shared, "Everything in life revolves around storytelling. Whether it is a product design, TVC, digital ad or a billboard, everything is about telling a story!" He further added, "Storytelling is extremely important in today's day and age, as it's prerequisite to tell a story that would connect with one and all."
While narrating about the various facets and different techniques of storytelling, Sonal praised Rajkumar Hirani for his contributions to the ad industry. Further discussing the topic, Sonal touched upon a few commercials, which have left a lasting impression on our memories. He also mentioned how real life references play an invaluable part in advertising.
The inquisitive students raised their queries pertaining to advertising and Sonal answered them all. He encouraged the students to build a strong portfolio and stressed on attaining practical exposure through internships. He also emphasized to the students that there are no shortcuts to hard work and perseverance, and one must follow the same to attain success. He also highlighted that curiosity often rewards one well in this creative profession.
Whistling Woods International has always been a forerunner in maintaining the right balance between practical exposure and traditional methodology through its unique teaching approach. Through these masterclasses, the students get an opportunity to learn from the best in the industry, seek clarity and attain real-life experiences from the very start of their career, which undoubtedly brings out the best in them. The institute has maintained high-quality and standards of education, and these masterclasses resonate the same.
Speaking about his experience at Whistling Woods International, Sonal Dabral, said, "I am very happy to be present at Whistling Woods International. The inquisitiveness of the students showcased was very impressive. I'm confident that they are on the right track to success."