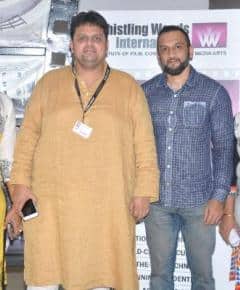 It is a privilege to get to learn from the industry experts! Their experiences itself are storehouse of knowledge. Our students get to experience such privilege on a regular basis through masterclasses, workshops and interactive sessions.
Mr. Ali Hussein, a Digital Media entrepreneur, conducted a Masterclass with the students of the School of Media and Communication, and helped them understand the evolution of Digital Medium over the years. Intense discussion on networks, devices and format of content on the digital space gave our students an idea to gauge the rapid expansion that has happened over a very short span of time.
The session also focused on ways to build scalable business model on the digital space. Talking about this, Mr. Hussein suggested one to consider consumers demands that would come up in 3 – 5 years from now. He shared that to make a business model succeed in the online space one needs to closely monitor their consumers' preference and buying behaviour. However, the quality of the product remains the key to win consumers.
While discussing about the two verticals in the digital space: e-commerce & entertainment, Mr. Hussein pointed that look and feel of the site/platform, easy search functionality, and option to transact adds to the user experience and often are the factors that make or break a brand's image in the digital space.
With the evolution in the content format and brands' objective to give consumers an enhanced user experience, 'Apps' have redefined the content consumption and browsing pattern in the digital space. Apps allow brands to give customised user experience and in return gain artificial experience that helps to keep a track and gauge the users' preference.
While talking about professional opportunities in the digital medium, Mr. Hussein said that the digital medium operates in 4 verticals: Creative, Market, Sales & Business Development. To venture into any of the verticals, one needs to first identify their area of interest and to continuously learn and evolve to sustain in this dynamic media space.