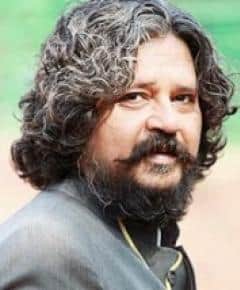 The auditorium of Whistling Woods International (WWI) echoed with applause as the students welcomed Amole Gupte, the creator of Taare Zameen Par, Hawaa Hawaai and Stanley Ka Dabba, films that have touched the hearts of the audience. The students had the great fortune of having him amongst them to discuss his process of filmmaking.
Gupte shared his experience by talking about the immense success with his first film and then moving on he stated that he has also experienced a lot of failure. He said that he has seen his efforts crumble. But, he never gave up. He inspired the students by telling them how he created Stanley Ka Dabba against all odds, armed with just a 7D camera and a budget of less than 2000 rupees per day.
There has always been a certain message that he has been trying to convey through each of his films. In Stanley Ka Dabba, he tried to throw light on child labour, their struggles and hardships. He expressed, it is the society that has created prejudices, which creates barriers for the gifted people. There is no disability for art.
All his films have been children-centric. While answering students' queries about his experience in dealing with children, he said that he never took the script to the shooting location nor did he dictate to the children on how to perform, instead, he let things take their natural course. He quoted, "The situations of life at some point make us act. Therefore, within every individual, lies an actor."
'Don't limit yourself' is what Gupte said as he convinced students that a person should create his own film from writing to directing and should not stop at a particular part of the process. He also said that no one should have ownership over something, both in personal as well as professional life.
"Everything has its own beauty. Keep your eyes and ears open to discover the magic", he advised the students. He asked the students to be open-minded and explore. He left the students with an encouraging message that all you need is a paper and a pen to create something beautiful.