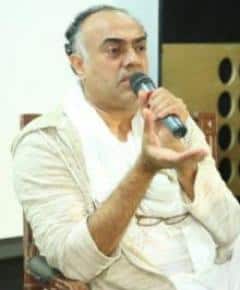 Keeping up to its commitment to excel in forging the new generation of actors, Whistling Woods International (WWI) students witnessed an insightful masterclass session yesterday with the National award winning actor, Rajit Kapur. Preceded by one of the iconic films, 'The Making of Mahatma', students engaged with the actor touching upon the nuances and technicalities of the film.
Rajit Kapur, famously known as Byomkesh Bakhi to many, shared the challenges faced in his life in the pursuit of becoming an actor and his perspective towards life after being one. He urged the students interested in acting to become more passionate and sincere about it as a profession, which will eventually help them to express themselves better on stage and in front of the camera.
Rajit, also an established theatre actor spoke to the aspiring actors about the dynamics of various mediums in reaching the audience. The students were enlightened not only about the world of filmmaking and actors, but also about life. Rajit shared a few memorable experiences of working with his co-actors from the film & theatre fraternity. Packed with a lot of zeal and valuable learnings, Rajit Kapoor ended the session leaving the students with several thoughts to ponder on back home.wards. Rajit Kapur is an actor and director for Indian films and theatre.