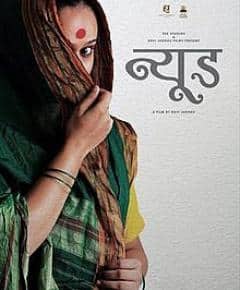 "Never give up on your idea, no matter how challenging it is", said the director of Nude, Ravi Jadhav in an interactive session with the students of WWI
From directing the National Film Award-winning movie, Balgandharva to the highly applauded comedy, Balak-Palak, Ravi Jadhav's contribution towards Marathi cinema has been remarkable. With his new movie, 'Nude', Ravi portrays the story of a mother who undertook the art of nude modeling with a sole purpose of educating her son. Ravi, along with actors Kalyanee Mulay, Chhaya Kadam and producer-costume designer, Meghna Jadhav graced the platform at Whistling Woods International (WWI) to share their experiences and valuable insights with the students.
The session began on an inspirational note as director, Ravi Jadhav discussed his strong zeal to stand against the constant censorship and ban on creative works of art. Talking about his idea behind creating a movie based on real-life experience, he said, "It is during my education at the J.J School of Arts that the concept of 'nude modelling' caught my curiosity. I would constantly wonder about the lives of those models and how they portrayed immense courage to pose undressed." Further explaining the process of direction, Ravi said, "My team and I spent a lot of time on research and pre-production. We interviewed the real-life nude models and picked universal points from their stories."
On similar note protagonists of the movie, Kalyanee and Chhaya shared with the students the challenges and inhibitions they had to overcome in order to stand true to their respective characters. Chhaya mentioned, "Adapting to the role of Chandra was not easy for me. Observing people in my surrounding with a resemblance to the character helped me show the real life of Chandra." Kalyanee added, "I was extremely thrilled when Ravi shared this idea with me. I believe projecting a strong concept like this is the need of the hour." Further discussing the unconventional idea of the movie, producer-Meghna Jadhav enlightened the students about how it was crucial to help the society diminish negative connotation associated with nudity.
Later in the session, Ravi Jadhav discussed with the students about the special attention given to details like the colour scheme, choice of dialogues and costumes, to execute the idea subtly. The leading cast and Ravi also educated the students about the importance of team-work. Ravi said, "There were scenes in which the actresses were projected nude. For sensitive depictions like these, it is crucial to maintain strict security so as to protect the photographs or videos from being leaked. I was very fortunate to have a trustworthy team who understood the intention of the concept we were striving to project."
On these thoughts and advises, the session marked its end with a Q&A round. Post this the esteemed guests were felicitated with a token of appreciation.