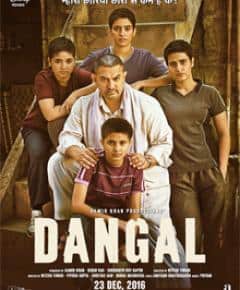 Whistling Woods International hosts first open conversation for filmmaking students with director & writers of Dangal
Whistling Woods International (WWI) organised yet another masterclass to provide valuable industry insights for its filmmaking students. The masterclass was graced by the presence of the director and writers of Dangal, the biggest blockbuster of 2016. The movie has gained exceptional commercial and critical acclaim while inspiring and touching the hearts of audiences.
Director Nitesh Tiwari and writers, Shreyas Jain and Nikhil Mehrotra addressed the WWI students and shared the behind-the-scene experiences that went into making a good and unusual film. The trio also threw some light on the various technicalities of filmmaking, especially on the aspects of narration and characterisation. The Dangal team infused energy and gave a light-hearted touch to the interaction. They also shared experiences from their past in their advertising as well as film careers.
Commenting on the occasion Nitesh Tiwari said, "It was indeed an honour to address a batch of intelligent and enthusiastic students. I recalled and relived all the moments we had while shooting the film. The students at WWI are quite mature, which I sensed during the interaction with them. I have one thing to share with the aspiring movie makers of WWI – writing for films is not as complicated as it seems. I remember finalising Dangal in just two drafts, and rest is history."
Shreyas Jain, writer of Dangal said, "When someone said that a citizen from Dubai stood up to salute our national anthem during Dangal, my heart was swelling with pride. It is the best compliment I have received so far. I think my efforts have turned out to be fruitful as I wrote this unconventional yet challenging movie."
Nikhil Mehrotra, Dangal writer further added, "It is necessary to realise the objectivity of a particular scene and character while writing a script. A character deserves to be in a film only if the purpose of the film is served. Being at WWI is indeed a pleasure, and I hope we have inspired the students, the future filmmakers of this country."