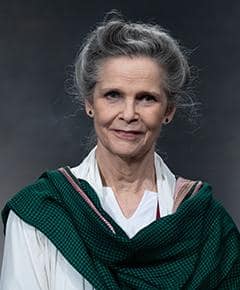 WHISTLING WOODS INTERNATIONAL PRESERVES INDIA'S MUSICAL HERITAGE WITH WORLD-RENOWNED ETHNOMUSICOLOGIST, AMY CATLIN-JAIRAZBHOY
Whistling Woods International (WWI) recently hosted world-renowned scholar, filmmaker and ethnomusicologist, Amy Catlin-Jairazbhoy as she conducted an exclusive masterclass for WWI School of Performing Arts – Music Department. Over the course of an enlightening session at Asia's premier film, communication, and creative arts institute, she highlighted the importance of traditional music and shared experiences from her career, while instilling the importance of preserving India's rich musical heritage in her enthralled listeners.
The session began with Amy Catlin-Jairazbhoy elaborating on the nature of her work, which revolves around the breaking of communal barriers through shared cultural and musical experiences. As described by her, "It's vital that we treasure our art and culture, because they are living historical links to those who came before us." As the session continued, Amy Catlin-Jairazbhoy further captured the imagination of her audience by detailing her latest project – a documentary entitled 'Music for a Goddess'.
With the session coming to an end, Amy Catlin-Jairazbhoy had a personal appeal to make. Reiterating the importance of traditional music and its power as an agent of positive change, she asked that the students to incorporate their heritage into their own work in the future. For as she said, "The only way to keep our traditions alive is through preserving and innovating upon it." And judging by the electrified atmosphere in the auditorium, her eager listeners were all too happy to oblige.