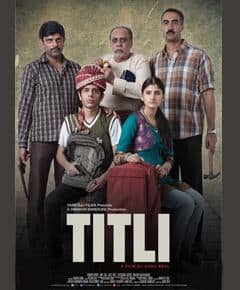 "What I expect from my assistant is – an INDIVIDUAL" said Kanu Behl, director of 'Titli' while interacting with the students of Whistling Woods International
Mumbai, 16th February 2016: It was a proud moment for Whistling Woods International (WWI) to welcome its alumni Shashank Arora, lead actor of the film 'Titli' to share his experience about his journey from graduating in 2008 to being applauded for his performance as an actor today. Shashank was accompanied by the director Kanu Behl, cinematographer Siddharth Diwan, editor Namrata Rao & actor Shivani Raghuvanshi. The film 'Titli' was screened before the interaction which received a very positive response by almost 300 WWI students.
Speaking about the conceptualisation of this film that managed to touch the core memories of the audience, Kanu expressed that personal experiences play a vital role in a filmmaker's life. When asked by a student whether it was a risk to make such a dark, edgy and riveting film in an era of high grossing Bollywood movies, Kanu firmly said, "I really didn't think much about who would watch this film. I just wanted to make a film." This zest and unwavering desire was also the reason that inspired Siddharth to be a part of this film. Speaking from the editor's point of view, Namrata wasn't convinced with the director's point of view. She always places herself in the audience's shoes while editing a film, she mentioned during her interaction with the students.
Shivani who debuted as an actor with this film gives credit to the director and the team by saying that it is the environment that was created which helped her get into the character. She added, "Titli has been a learning process not only as an actor but also as an individual. I realised everyone has two sides. No one is absolutely white or black, neither was I."
Shashank who spent years giving many auditions hoping to get his big break ensured students that one shouldn't give up but be positive and keep trying. Kanu & Namrata who graduated from a film school as well, had their share of struggle to make it big in the industry. They stated that opportunities don't always knock at your door, sometimes it takes a while, but it will happens!
The interaction came to an end with a lively Q&A session with the students. They seemed content and extremely grateful to the entire team of 'Titli' for sharing their personal experiences & valuable insights.