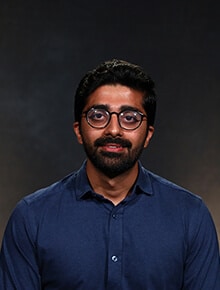 Whistling Woods International (WWI) hosted Mr. Akshay Gurnani, Co-Founder and CEO of the digital marketing agency, Schbang for an exclusive masterclass for the students of WWI's School of Media and Communication. Over the course of an insightful session at Asia's premier film, communication and creative arts institute, Mr. Akshay Gurnani highlighted the state of India's marketing sector and shared learnings from his career.
The session began with Mr. Akshay Gurnani elaborating on the various aspects that Schbang offers to its diverse clientele. Mr. Akshay Gurnani shared the story of how his organisation added various functionalities – integrated solution marketing, digital content, video production and photography, digital content creation and SEO, influencer relationship management and public relations, and media planning and buying with time.
Further elaborating on the importance of digital media, he shared that despite an economic slowdown, he has witnessed how spending on digital platforms has increased. This fact resonated with him highlighting the sector's importance over the years.
The conversation subsequently shifted to the importance of content quality, and how integrated solutions help brands build loyalty and harness conversions. Following this, he highlighted the features of various social media platforms and the ways in which brands can use those unique features to market themselves. As an example, he cited TikTok and its immense popularity with a younger demographic. He stated, "Every platform has its plusses and minuses. Depending upon the lifecycle of the brand, they can pick and choose the medium, which best suits their messaging."
Mr. Akshay Gurnani went on to share his thoughts on the role of organisational culture in running an effective business. His response lifted the spirits of the listeners, for as he stated, "An organisation's culture plays a key role in keeping employees motivated. After all, a happy employee is a dedicated, motivated employee." He then took the opportunity to showcase his company's work. The enthralled students were treated to a series of videos featuring Jacqueline Fernandez produced for Raw Pressery, which highlighted the role short videos play in conveying the brand's messaging. Other videos shown to the audience showcased Schbang's work for brands like Xiaomi and Fevikwik. As words of advice, he highlighted the importance of crisp content with a quirky or an emotional twist to connect with the target group.
On that note, the session came to an end. Mr. Akshay Gurnani was presented with a token of appreciation for his invaluable knowledge, amidst a round of applause that filled the auditorium.