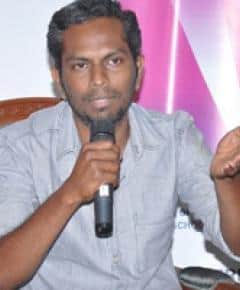 The students of Whistling Woods International were in for a surprise last week. They were treated to a guest lecture by the sensational Tamil filmmaker, Thiagarajan Kumararaja.
Ms. Meghna Ghai-Puri, President, Whistling Woods International, said "At Whistling Woods, we ensure that are students are constantly kept up-to-date with the trends in the industry, both on a national level and a global scale, by encouraging interactions with leading experts and industry achievers across the industry. I'm extremely pleased to have renowned people like Thiagarajan Kumararaja visit Whistling Woods and interact with the students. The students were absolutely enthralled with their lectures."
Aaranya Kaandam, the Grand Jury Award-winning Best Film at the South Asian International Film Festival was screened at Whistling Woods recently. The National award-winning director, Thiagarajan Kumararaja, was more than happy to share with the Whistling Woods students his experiences on creating the first neo-noir film in Tamil cinema and the adventure of his directorial debut.
Thiagarajan Kumararaja said, "I'm thrilled that I could come talk to the students here. They were very enthusiastic and full of questions. Whistling Woods is a wonderful institution and I wish there were more like it in India."