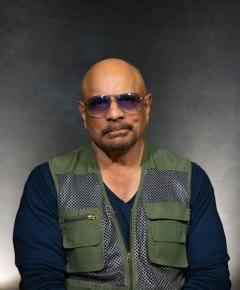 Whistling Woods International Conducts a Masterclass with Bharat Dabolkar for its School of Media & Communication Students
Whistling Woods International (WWI) School of Media and Communication (SMC) hosted a masterclass with the theatre, advertising and marketing maverick, Bharat Dabholkar. As the session proceeded, he discussed finer aspects of advertising and shared rare insights from the domain of media and communication, which left the students inspired and encouraged to pursue a career in the said domain.
The session started with, Chaitanya Chinchlikar, Vice President, Whistling Woods International seeking inputs on the pros and cons of regionalising English language and the effect it has on overall messaging. Credited for inventing Hinglish as a language, Bharat Dabolkar stated, "I believe that it is more important to make sense while conversing and deliver the correct message. I feel that language is meant to express oneself and as long as the recipient understands the message, it's all good!"
Bharat Dabolkar attributed for being one of the first to use animation in advertising, i.e., Amul Girl, elaborated on the difference between the advertisements that are direct, in comparison to advertisements that are entertaining. He added, "Advertisement is not fine arts, it is commercial arts. You are selling the product. The messaging of the ad depends on the target group and market. Hence, it is advisable to keep the messaging simple."
Further in the session, while discussing the diversity of Indian language, he emphasised on symbolism to create effective advertisements and cited examples of CEAT Tyres and using a wheel for Chakra Tea. He also prepped the eager students about the various things that may go wrong and how one should counter these issues.
Answering the query raised by a student on what holds more credibility in advertisements – Ad concepts or execution, he stated, "Concept is more important in every aspect." Exemplifying upon this, he referred to his award-winning ad campaign, which was based on the demise of Raj Kapoor, which had the Amul Girl wearing the legendary joker costume with teary eye and smile on her face.
The session marked its end with Chaitanya Chinchlikar presenting a token of appreciation to the guest, amidst a thunderous round of applause from the appreciative audience.