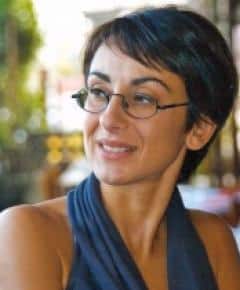 Daniela Ciancio, the internationally acclaimed costume designer shared insights about 'The Fundamentals of Costume Design' in a masterclass for Fashion students at WWI
Born with an intense creative flair and the fire to excel in the world of fashion, Italian costume designer – Daniela Ciancio shared pioneering tips with the students of Whistling Woods International's (WWI) School of Creative Arts – Fashion department. The informative session was curated to educate the students about the fundamentals of costume designing especially for the film industry.
The celebrated artist who has been bestowed with the prestigious David Di Donatello (Italy's Academy Awards) twice, narrated her journey of costume designing for the film and television industry. She meticulously explained to the students the process of costume designing through the film 'The Exception', for which she received praises and appreciation from far and wide.
In the session, Daniela highlighted the importance of understanding the brief of the project and delivering according to the need of the script. In addition, she explained how "costume designing is not merely confined to fashion and clothes, but the job primarily revolves around imparting sensibility and adaptability to relate to the actors, the location and most importantly the emotion that a movie aims to project." According to Daniela one of the key factors to be a successful costume designer is to 'Research' well and stay up-to-date with development details.
Elaborating on the technical aspects of design, Daniela advised the students to closely examine the personalities of the actors in order to create garments that are 'made-to-measure'. She also mentioned that a costume designer should not only be confined to create garments but also bring together an ensemble look, which caters to conceptualizing hair, makeup, and accessories.
While sharing information about her work in a TV series, the talented designer spoke about the significance of understanding the culture of the country or location while designing ensembles. She enlightened the students by stating "that costume designing is justified when it a combination of creativity and intelligence."
The session marked its end with a Q&A round, where the talented designer responded to the queries of the students. She was then felicitated with a token of appreciation and thundering applauses at WWI.