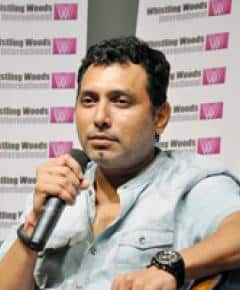 Enriching session with 'A Wednesday' Director for students of Whistling Woods International
Whistling Woods International (WWI), as part of its continuous endeavour to enrich the learning experience of its students, hosted award-winning filmmaker Neeraj Pandey for a Master Class. Screenplay writer, director and producer Neeraj Pandey discussed at length the importance of attention to details, screenwriting and pre-production preparations when making a movie.
When questioned about casting for his debut movie Neeraj Pandey said, "I was adamant in what I wanted. You might face circumstances when you need to give up on your desires, but it's imperative that you should not bow down to everything. Always stay true to yourself and rooted on your decisions."
Talking about his interaction with aspiring filmmaking students, the acclaimed director said, "It was a great experience interacting with the students of WWI. I thoroughly enjoy speaking to kids from the media background. Also I feel it is very imperative that personalities from the industry visit the campus often. An interactive session with them will help the students get a better perspective about the industry."
President of WWI, Meghna Ghai-Puri was grateful to Neeraj for finally making it to the campus & sharing his experience with the future professionals of the Indian Film & Media Industry.