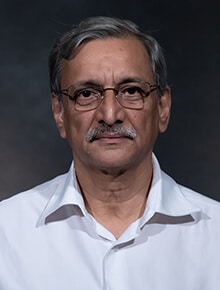 Advertising Maverick, Mr. Niteen Bhagwat conducted an engrossing masterclass for the students of School of Media & Communication at Whistling Woods International
Whistling Woods International's (WWI) School of Media and Communication (SMC) hosted an interactive session for its students with Mr. Niteen Bhagwat, Vice Chairman, FCB Interface, Mumbai. During the session, Mr. Niteen Bhagwat shared insights on social media platforms and how to optimise them to the fullest to garner insights on consumer mindset and conduct research-based activities.
The industry veteran with more than three decades of experience explained to the student's the usage of social media to conduct competition analysis across various sectors. Besides, Mr. Niteen Bhagwat, also, highlighted how social media can be used to gauge the reach of brands, celebrities and their effect on the audience at large.
During the session, Mr. Niteen Bhagwat elaborated on the domain of advertising. Through various campaign examples, he advised the students on how to 'cut through the clutter' while communicating with the target audience. He further described about the importance of research in disseminating the message to the consumer and went on to explain the effectiveness of media modelling as well to the engrossed students.
As the event concluded, Mr. Niteen Bhagwat was honoured with a token of appreciation amidst the applause of an appreciative audience.