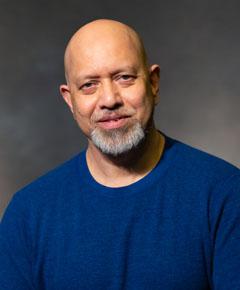 As the old saying goes – Music is a window to the soul, and who better to vouch for the truthfulness of the statement than the famed Loy Mendonsa, composer, and co-founder of the world-famous Shankar-Ehsaan-Loy trio.
In a conversation with Subhash Ghai and the students at the special workshop moderated by Dr. Sangeeta Shankar, HOD for Whistling Woods International (WWI) School of Performing Arts – Music Department, Loy Mendonsa narrated his life's journey and the deep personal connection he has with music.
Subhash Ghai opened the dialogue by asking Loy Mendonsa to highlight his approach towards music. In response, he stated, "Music is a soulful art form. While creating music, try to impart emotions in it." He further suggested the students to identify rhythm even in basic conversations and the wonderful effect it creates on its listeners. He subsequently stunned the students by creating an impromptu tune using words suggested by the enthusiastic audience.
As the session progressed, Loy Mendonsa shared his insights on the music industry from the perspective of a producer. He emphasised the importance of imparting character into a song and suggested effective usage of words. He added that an introduction to a song is the most critical part of any tune.
When discussing about instruments, he suggested the significance of playing for oneself instead of trying to impress others and proposed the students to create, "Something random, and with this randomness, you will create a pattern."
The 3-year music degree programme offered at WWI is the first-of-its-kind in India, which trains students in Music Production & Composition and the batch size has gradually grown into 100 students, since its inception in 2015. The alumni of the music department are successfully working in the roles of music composer, producer or director for various films and music albums. The current batch of WWI's Music Department subsequently showcased their musical abilities, with Loy Mendonsa being spellbound by the talent on display. As he stated, "If this is the level at which the students are taught then I must say you are doing a wonderful job." To hone their skills Loy Mendonsa suggested the students to practice 'ear training', a vital skill developed by every great musician.
With the workshop drawing to a close, Subhash Ghai presented Loy Mendonsa with a token of gratitude and thanked him for sharing his invaluable insights, amidst a thunderous round of applause from the appreciative audience.