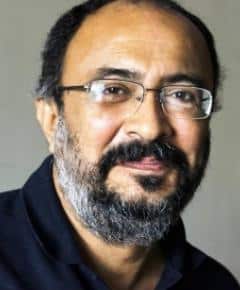 "Do not write because you believe it will be liked by the producer or the star. Write what you really like, what moves you and what you can understand", said renowned Screenplay writer, Anjum Rajabali at Whistling Woods International
WWI conducted a 5-day screenwriting workshop by Anjum Rajabali, in association with Film Writers' Association
Mumbai, April 2016: On popular demand, Whistling Woods International (WWI) is back with its annual screenwriting workshop by industry stalwarts spearheaded by Anjum Rajabali. The atmosphere at WWI auditorium was infectious and lively with cine buffs being spoilt for choices with a wide variety of regional, Indian and international cinema.
The five day screenwriting workshop with Anjum Rajabali, also the HOD, Screenwriting at WWI, along with 10 senior writers & directors was a mixed bag of movies, masterclasses and merriment. They shared their experience and understanding of the craft and profession of screenwriting. In the lively interactive masterclasses, they shared their creative struggles and explained their style and approach to aspiring writers.
Masterclasses remained a buzzword throughout the day with a thrilling workshop with Anjum Rajabali that was loaded with insights on storytelling principles. From theme, premise, character, and plot, to structure, scene construction, and dialogue, and the use of music and song in Indian script, the workshop covered the entire journey of the scriptwriting. The workshop elaborated on all the essential principles of screenwriting, Indian mythology, copyright law, writer's contracts and professional guidance.
Famous directors and creators of path-breaking and successful movies like Saiwyn Quadros (Neerja), Jaideep Sahni (Chak De India), Sridhar Raghavan (Dum Maro Dum), Sriram Raghavan, Varun Grover (Masaan), Juhi Chaturvedi ( Piku, Vicky Donor), Sudip Sharma ( NH-10), Himanshu Sharma (Tanu weds Manu 1&2) among others shared their experiences and insights at the workshop.
Talking about his experience while addressing the workshop, famed writer, Anjum Rajabali said, "Screenwriting is a demanding process, but is very rewarding – creatively and professionally. By giving a much-needed boost to their efforts, this programme will help create an eco-system where all kinds of cinemas can co-exist. I would say, don't write to follow precedents of successful films. Write what you really like, what moves you, and what you can understand. "
Twitterati reaction to the workshop
Saiwyn Quadras, writer of popular movie Neerja tweeted, "Thank You Anjum Rajabali for having me over!" Another writer, Dipti Kharude, said, "A wonderful back-to-school experience with Anjum Rajabali's screen writing workshop. Will now look at films as both – a science and an art.