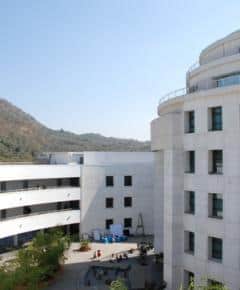 Hollywood's Acting Guru Rob Reece, conducted a Method Acting workshop at Whistling Woods International (WWI) recently. The workshop evoked a good response, with participation from students and alumni of WWI, and from Anupam Kher's acting school, Actor Prepares. A leading proponent of Method Acting, Rob Reece has joined WWI as HOD, Actors' Studio after about 30 years of teaching Method Acting at his own workshop in the US. Actors' Studio is a a division of WWI which grooms students for Acting on Screen. and offers various acting courses as well as workshops for both beginners and professionals.
Introducing Method Acting, Rob focused on tools for expression, dealing with tension, discovering one's inner talent and shedding inhibitions through various exercises during the workshop. Rob took participants through a process where they were enabled to discover and develop new facets of their talent, encouraging the open expression of the actors' deepest emotions and the stimulation of real life experiences.The workshop included process work derived from the teaching ofConstantin Stanislavski and Lee Strasberg, and from Tibetan Zen, Depth Psychology, Theory of Holes and Actors Studio L A.
The participants were unanimous in their appreciation of Rob's skill and expertise, with all of them describing their experience at the workshop at WWI as 'amazing'.
Yashraj, Faculty at Actor Prepares, said, "Rob is an amazing teacher , students learnt various psychological aspects and layers of human behaviour". According to Ramya, a student of Actor Prepares, "Mr. Robert Reece is an amazing trainer. He has immense patience to teach. He touched upon a lot of aspects of Method Acting. "Rob is very intelligent and intuitive. He judges people well according to vulnerabilities and gives exercises accordingly. A very refreshing experience," noted Jasbeer, alumnus, WWI. Shweta, a student of Actor Prepares said "He paid individual attention to students and all of us got an opportunity for role playing and implementing various exercises; it was amazing learning from Rob Reece." She was all praise for the well-appointed WWI campus, saying, "There is room for everything"!