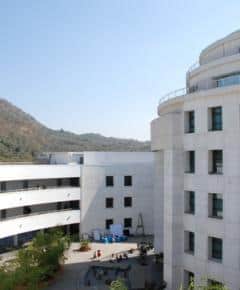 The Makeup workshop organized on October 14, 2013 and was conducted by Amrita Abrol. She is a makeup artist who has worked with models for fashion shows, ad shoots etc, and celebrities like Hema Malini etc.
The students were told about their skin care, before & after the makeup. They were also explained about the usage of various brushes, different types of beauty products available & how to choose the appropriate one for their skin type.
One of the students was taken as a subject to demonstrate day time makeup. During the makeup session the students were explained by the makeup artist how to use various makeup components on different types of face, eyes, etc.
The students enjoyed the workshop & learnt the importance of skincare & the correct application of makeup.