For web users to have an improved digital experience, visual design is essential. To produce visually beautiful digital content, it blends design concepts from various styles of design. The fantastic thing about visual communication design is that it will enable you to effectively elicit feelings from your audience and convey your message. The importance and outcomes you'll acquire are more persuasive.
The global graphic design industry market is estimated at around $43.4 Billion, and it is expected to grow by 3.4% in the coming years. The demand for artists who understand aesthetics and can translate their vision into action is increasing exponentially.
In this article, we cover the visual design industry, describe the job aspects of a visual communication designer, and offer a detailed guide on how to enter the field.
What Is Visual Communication Design?
Visual communications designers are graphic designers with a focus on creating 2D graphics, websites, banners, posters, books, pamphlets, magazines, animation, motion graphics (used in movies), video films, etc. using a variety of software applications and design tools. They may be seen as storytellers who utilise visual appeal and design to convey a product's narrative and bring it to life.
Visual communication design is the process of creating visual content, such as graphics, illustrations, and typography, to convey information or ideas. It can include design elements such as color, composition, and imagery, as well as the layout and organization of text and other information. It is used in fields such as advertising, branding, web design, and information design.
What Is The Significance Of Visual Communication?
Visual design is significant because it helps to convey information and ideas in a clear and effective way. It can be used to grab attention, convey emotions, and build brand recognition. Good visual design can make a website, product, or piece of content more engaging and user-friendly, which can lead to increased engagement, higher conversion rates, and improved user experience. Additionally, visual design can be used to create a consistent brand image and messaging, which can help to build trust and credibility with audiences. It can also be used to create a sense of hierarchy and organization in a design, which can make it more readable and understandable.
In particular, professionals with strong visual communication skills are always in high demand across various media industries, including production and printing, photography and journalism, the advertising sector, film industry content, and film production.
Therefore, if you possess a creative flair and are eager to pursue an interesting and novel profession in Visual communication design, all you need to qualify for a visual communication course, and you can easily catch a hold on the following positions:
UI/UX Designer
Cartoonist
VFX Artist
Advertising Photographer
Animator
Web Designer
Visual Communication Designer
Instructional Designer
Graphic Artist
Also Read: 5 Reasons to Pursue a Career in Visual Communication Design
How To Build A Career In Visual Communication Design?
1. Acquire The Craft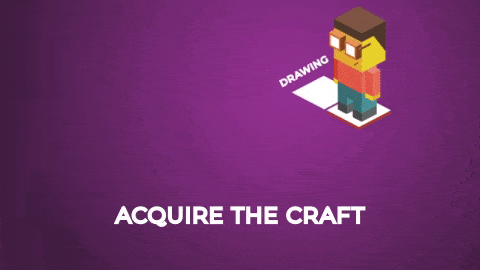 Specific skills are necessary to develop into a competent communication designer. The most essential one is probably to pay great attention to details. It's important to acknowledge that everything communicates something while producing anything visually. If a designer is negligent, the product may end up with a visual aspect that fails to convey the message's true objective. Having a formidable repertoire is also essential. Consequently, a designer should possess strong research abilities and the ability to integrate disparate concepts and filter the information in the instances.
You may additionally learn/practice the following skills:
Drawing
Basics Of Graphic Design
Fundamentals Of User Experience (UX)
Practices In Web Design
2. Pursue A Degree
A bachelor's degree in visual communication design is an add-on to your career. The degree can make you a more attractive candidate, boost your earning potential, and widen your range of work options. Consider pursuing a degree in graphic design, visual design, or a related subject. Your job will benefit greatly from your ability to learn and master various design applications.
3. Make A Portfolio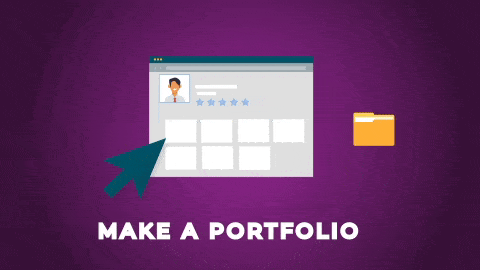 Make a design portfolio that displays your work as you advance your abilities and finish your degree. The ideal number of samples in a portfolio for showing clients and employers is 10 to 12. Include works that showcase a variety of skills, a variety of styles, and distinctive aspects.
Several websites provide both paid and unpaid portfolio plans. Additionally, you may showcase your portfolio pieces on a personal website or even your business social media accounts. To provide clients and potential employers with a positive first impression, only include your greatest works in your portfolio.
4. Internships
It's a good idea to complete at least one internship while you're pursuing a visual communication course to learn how to use your knowledge in a work environment. You can obtain an internship with a business that has a partnership with your school, or you can get in touch with individual companies individually to inquire about internship opportunities. It will help you get hands-on knowledge and add to your experience.
5. Establish Yourself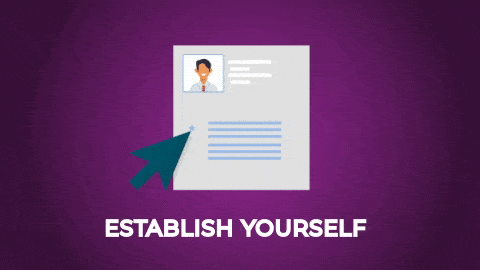 You can submit applications for entry-level graphic design positions after finishing your visual communication course and developing your portfolio. Add a link to your portfolio on your CV, and consider customising it for each application to stand out. Additionally, it could be beneficial to include a cover letter with each application, outlining your work and one or two of your projects.
Key Takeaways
67% of individuals, or around two-thirds, believe that information is better understood when presented graphically.
Therefore, the field of visual communication design is quite diverse. You can specialise in several domains and work in a plethora of industries, such as print design, web design, or packaging design. Hence there are many opportunities in the visual communication design field. As businesses and organisations are looking for talented designers to help them create visually appealing communication, this is your chance to get into it.
If you plan to pursue a career in visual communication design, ensure that you undertake BDes in Visual Communication Design offered by Whistling Woods International (WWI). It will help you get acquainted with the understanding of how the industry works in real with our hands-on training and practical learning over four years.
You will advance from this program with the abilities needed to pursue many fascinating work options. It will hone your artistic flair while improving your investigation and research abilities. The specialists at WWI will help you generate unambiguous suggestions and solutions in a range of visual communication sectors as they provide you with ongoing assistance.
For more information, visit our website, and browse the courses we provide.