Video game design is a fascinating integration of both technical and creative abilities into the entertainment sector. A career in animation & game design is a blend of the entertainment industry and technology. It is concerned with designing, drawing, layout, and producing graphically rich content. You can utilise your passion for video games to make a living by choosing a career in animation and game design.
The Indian gaming industry is flourishing and it is expected that by 2023 more than 450 million people will be a part of it. These are astronomical numbers, and much of it is down to the influx of mobile game market.
In this blog, we go over how to become a game designer and look at the responsibilities, abilities, and requirements for the position.
What does a Game Designer do?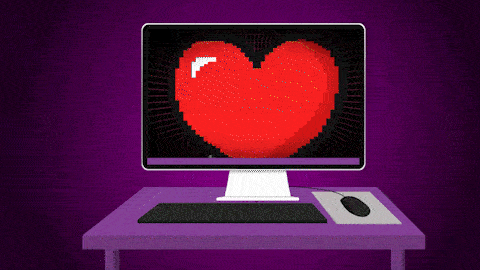 Professionals who create specialised interfaces and software for games are known as game designers. They create storylines and develop mechanisms for video games that appeal to players, who are their customers. Others may use their technical expertise in computer programming to construct and execute workable game code.
Some common job roles of a game designer are as follows:
Creating and developing ideas for new video games
Creating characters, crafting stories, and selecting game themes
Presenting management with new game concept ideas
Ensuring that games adhere to market and industry standards regarding performance and quality
Evaluating their works and overseeing beta test sessions
Checking their games for any gameplay, interface, animation, audio, and video issues or errors
To assist in developing successful advertising campaigns for new ventures, consulting the marketing team
Another aspect of the future of game design is the emergence of virtual reality. The landscape of this industry is evolving at an exponential rate with many big players in this domain vying for a space in this competitive market.
What jobs can you seek to build a career in animation and game design?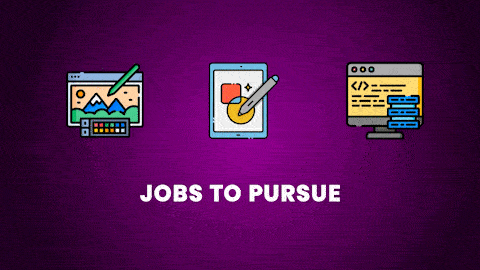 "The Indian gaming market was estimated to be valued at $1.02 billion in 2020, and it is expected to reach $4.88 billion by 2026, registering a CAGR of 20.83% over the forecast period 2021 – 2026."
There are a plethora of jobs that you can pursue if you want to build a career in animation and game design:
Game Designer
All of the game's stages, stories, rules, settings, characters, game type, version, etc., are curated by the game's developer. The game designer starts by imagining the game in his head before actually creating it.
3D Artist
A 3D animation artist creates the 3D animations used in the game. The 3D animations, graphic effects, and animations add value to the game.
Sound Designer
Every game would be lacking something without sound. Any game will succeed if the sound and music are captivating. The sound engineer makes the game sound more realistic by using sound effects and soundtracks.
Game Tester
By playing the game and inspecting it for any potential defects, the game tester assesses it. They are responsible for testing each game feature and reporting bugs to the developer.
Quality Assurance Engineer
The function of the QA Engineer in the game development process is crucial as he assesses the game's specifications, features, and capabilities.
What are the skills required to become a game designer?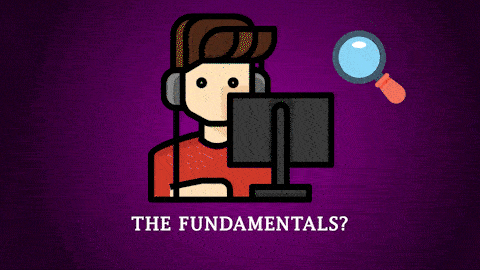 Have a thorough grasp of game levels, level layouts, map designing, architecture, and other game design-related fields.
Utilising data to obtain qualitative information that will influence your designs
Possess a good grasp of basic programming ideas, scripting languages, syntax, and technological applications in games.
Working knowledge of marketing and market research to comprehend the demands and needs of your target market and how to appeal to them.
Basic to advance drawing skills to draw visuals.
How to build a career in game design in India?
Understand Various Games That Are Trending
It is helpful to spend some time playing different video games and analysing their optics if you want to build a career in game design in India. Keep up with the most recent changes in the business, interact with the gaming community and partake in forums. Try to comprehend how various gameplay elements function while you play video games, and critically evaluate the experience. Consider what you enjoy or dislike about a game, and note any potential improvements. Analyse and attempt to comprehend the many choices that designers must make throughout the development process.
Pursue A Formal Degree
The formal degree will help you get hands-on knowledge about the game design industry. Further, a degree or diploma can help you stand out as a game developer candidate, as companies prefer hiring people who have a professional degree.
Learn Problem-Solving Skills
As you start learning about game programming, various factors will be considered, such as what a player can accomplish, how a player will win the game, and other circumstances. Your efforts will result in an improvement in your capacity to resolve problems. You can start making games and applying your problem-solving skills using one of the available programming languages.
Acquire Work Experience
Internships in game development companies will be advantageous in building a career in animation in India because they provide you with the chance to work in a studio with professional designers. You can develop new skills by observing, helping, or doing what a mentor or team leader directs. You could also decide to work for foreign businesses remotely or go freelance. The variety of jobs that game designers can perform include anything from coding to animation and storyboarding. You can apply for entry-level jobs such as game testers once you have some experience. It can help you gain vital insight into the workplace culture and prepare you for a career as a designer or developer.
Work On Your Portfolio
Create a digital portfolio of your best work in your own time and share it with prospective clients and companies. Your work examples may be the result of internships, professional experience, or independent research. The first step for many video game creators is to alter or change games they are already familiar with. Work from allied disciplines including storyboarding, animation, illustration, 3D modelling, and rendering can also be included.
Apply For A Job
Check the job description and qualifications carefully before applying for an entry-level game design role to ensure that you possess the knowledge and expertise required. Your CV would often need to be customised to the job description. To demonstrate your interest in the opportunity, highlight relevant work experience.
Also Read: Why Should You Choose WWI For Animation Design Course
Wrapping Up
It's time to transform your video game-induced surge into a terrific career path! The potential for game creation is practically infinite, with the appropriate direction and sufficient ingenuity. Both animation and game design are emerging industries in their ways. The global animation market is worth about $391 billion, compared to $195.6 billion for the gaming sector. A career in animation and game design will provide you with a platform for expressing your enthusiasm.
In terms of the Indian animation industry, it's estimated to grow by 29% by 2024. Already Indian VFX artists and animators are making their mark in the world by working on blockbuster movies such as Wonder Woman 1984, Doctor Strange In The Multiverse Of Madness and Enola Holmes. Even the recent Indian movies such as Brahamastra has garnered plaudits for its VFX and CGI.
Whistling Woods International School of Creative Arts prides itself on educating aspiring animators. Students are encouraged and given the necessary training at this school to blend their artistic storytelling abilities with their technical motion graphics knowledge. The students gain practical expertise with the newest tools and processes for creating photo-realistic computer-generated imagery.
Enrol at (WWI) if you want to lay a solid basis for a prosperous career in animation in India.
Courses offered:
BDes in Animation | (4 Years)
In this intensive 4-year, 8-semester program, you specialise in 2D animation, 3D animation, comic book design, game design, and pre-visualisation.
BDes in Game Design | (4 Years)
The four-year game design course will provide students with the topics and tools necessary to acquire the fundamental necessary competencies of working professionals in this field.
For more details – visit our admissions page.