Fashion design is one of the most creative and renowned career choices. It is an authentic form of art and creative expression, and the space is known for glitz and glamour. With steep competition prevalent in the industry, aspirants of this discipline must be familiar with the intricacies of the field. India has emerged as one of the world's fastest-growing markets over the past few years, and before you embark on a journey to have a fashion design career, there are a few vital things to keep in mind.
The Indian fashion industry has taken precedence in the public eye and established its significance on the global stage. Individuals can spend luxuriously on fashion and comfort over the past few decades.
"The Fashion segment in India is projected to grow by 18.92% (2022-2025) – resulting in a market volume of $33.11bn in 2025."
For those who want to pursue a career in fashion design in India, the time is now.
Top 6 Reasons to choose a Fashion Design Career:
A Career To Channelise Your Creativity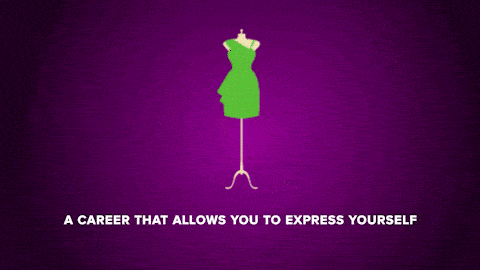 A profession as a fashion designer requires a high level of inventiveness and a good mix of artistic and technical abilities. Many designers study design and go on to work in a variety of sectors. As a fashion designer, you may successfully pursue your enthusiasm for making your own exquisite embroideries, draperies, pleats, and lace patterns.
Embrace Your Uniqueness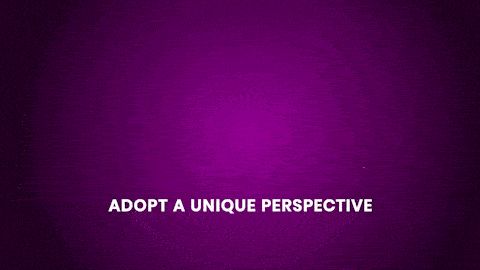 A career in Fashion design in India can be the best option for you – if you're seeking ownership of your work. A creative and demanding job where you create whatever you want. For many people, fashion is a way to express themselves, display their interests, and hint at their personalities. There is plenty of possibility for advancement in this dynamic sector.
Additionally – when you create your own clothing – no one else can direct your actions, allowing your imagination free rein. In a fashion design career, you also have plenty of opportunities to encounter various cultures and individuals because they can work from anywhere in the world. Whatever your unique style is, as a fashion designer, you may create pieces that express your personal quintessences and emotions.
Also Check: Step by Step Guide To Becoming A Fashion Designer
Opportunities In The Indian Film Industry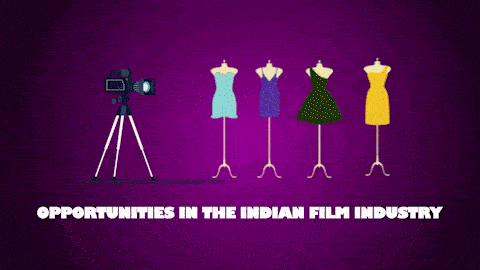 Aspiring professionals have a lot to gain from the fashion design sector. It provides a chance for learning new skills and various tasks and has room for progress. As the fashion industry is continuously expanding, your profession as an illustrator, photographer, or fashion designer will always be open to new possibilities. You might also look into designing costumes for movie sets or producing illustrations for advertising materials. So, no matter your creative interests – the room to explore is boundless!
Partake In Sustainable Fashion Trends
If you care about both fashion and the environment, you can help bring the sustainable fashion movement into the mainstream. Consumers aren't only seeking to spend their money on the latest and greatest. They want that their purchases encourage sustainability in an industry that has traditionally been known to be excessive and wasteful. There is an increasing demand worldwide to make the shift towards being more environmentally friendly across all domains, including fashion.
Many times, a question gets raised "Is fashion design a good career choice?" This particular point can help you strengthen your case to help people around you understand its potential and its effects of it on a broader level.
Dynamic Work Profile
There are countless opportunities to develop your creative abilities and new design techniques and discover new things in the fashion business. You will gain a lot of experience if you begin your work as a trainee and subsequently advance. Moreover, it will expand your network. You can collaborate with clients from various ethnic and cultural backgrounds. Your talent and diligence will eventually lead to new opportunities for you.
Opportunity To Network With Other Industry Professionals
Being a successful fashion designer requires networking with other creative professionals. You can discover the newest trends and techniques, as well as new clients and collaborators, by getting to know people in the business. It's a fantastic opportunity to exchange ideas and get feedback from one another. Fashion design is more than simply making garments – it's about being creative, innovative, and working hard to succeed. Therefore, if you're into a career in fashion design in India, networking should be high on your list of things to accomplish.
Must Read: Factors to Consider When Choosing The Best Fashion Designing College in India
Final Thoughts
In addition to the creative qualities that distinguish fashion designers from other professionals, they must be well-organised. It is because fashion designers must be able to keep track of all of their projects at the same time, from drawings to final garments.
To have a fashion design career, a professional degree greatly assists an aspirant in excelling in this area. The curriculum intends to provide a solid foundation in many facets of fashion design. Students benefit from a comprehensive educational experience that prepares them for success in the global fashion business. Students cultivate their distinctive brand of imagination, originality, and style to get the knowledge, skills, and experience required to realise personal objectives and create their unique voice as Fashion Designers.
Whistling Woods International (WWI) School of Creative Arts offers a fashion design course in Mumbai. We seek to provide a strong foundation for students interested in fashion design. To help students succeed in the international fashion industry, we wish to give them full education and practical training.
BDes in Fashion Design is the course offered by Whistling Woods International for the ones looking to build a career in fashion design in India. The four-year degree program will provide graduates with a comprehensive, leading educational opportunity by assisting them in developing intelligent insights and understanding of the complex facets of the modern fashion industry.
The Eligibility Criteria for this course is 10+2, IBDP, or equivalent from any recognised Board.
Visit our admissions page to know more.