Have you ever given thought to connect the love of sports and business to the point that you can make a lucrative profession out of it? To pursue a career in Sports Management, you don't need to come from an athletic background. Careers in sports management can begin in a variety of ways. It requires years of experience, the appropriate educational background, and the willingness to perform entry-level jobs, but the outcome may be a satisfying career in an influential and enjoyable field.
Global Sports Management courses are offered at numerous universities around the nation as a result of sports rising popularity, which has led to a rise in investment from marketers and corporate organisations.
Let's Understand What Is Sports Management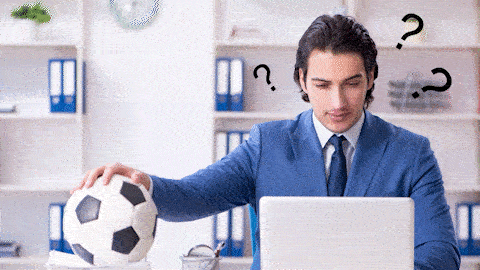 Management of all business-related aspects of sports gets included in sports management. Additionally, sports management is responsible for managing all the administrative facets of sports organisations, clubs, players, venues as well as sporting events. On all levels where sports are played – from schools to universities and from local to worldwide levels – sports management is necessary.
These are some of the options for sports management careers:
1. Sports Agents
Sports Agents represent sports stars and secure sources of employment and sponsorships for them, ranging from legal to PR to financial representation.
2. Sports Marketing Managers
Sports Marketing Managers advertise businesses and goods that the athletes have supported through campaigns in addition to promoting sporting events, teams, and players.
3. Sports Lecturers
Sports lectureship comprises teaching in and out of the classroom, taking on the role of an athletic coach, and overseeing after-school sporting events. It also requires administering physical education assessments.
4. Sports Events Managers
Sports event managers are responsible for planning anything from a social gathering for a sports team to a major international competition.
5. Sports Information Directors
Sports Information Directors give statistics, team and player notes, and other information for college or university sports teams.
Scope Of Career In Sports Management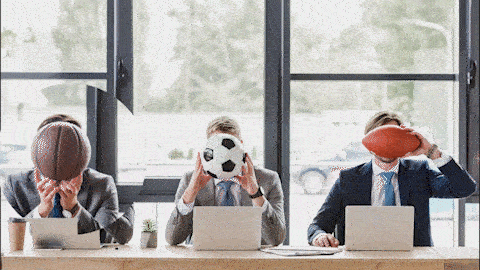 According to the FICCI report, our country would need at least 110 coaches, 30 track and field specialists, 50 sports physicians, 100 trainers, 44 sports nutrition specialists, 22 sports psychologists, 212 strength trainers, sports law specialists, sports managers, sports journalists, biomechanical engineers, sports photographers, sports management personnel, and event managers for every 2,200 athletes competing on the field. In light of this, feel inclined to pursue a career in sports management if you are one of the aspirants.
How To Pursue A Career In Sports Management?

Passion For Sports
To work in sports professionally, a person needs more than just an interest in sports; they need a passion that motivates them to go above and beyond. Candidates who can dedicate themselves to the team are sought after by sports franchises. Professionals in this field must feel at ease working late hours and weekends, doing whatever it takes to succeed due to the erratic schedule of games and activities around them.
Get A Sports Management Degree
To enter the professional world of sports management, you must pursue a bachelor's degree in sports management. However, you must still pursue a master's degree in sports management if you already hold a bachelor's degree in a different subject and hoard the necessary knowledge. Additionally, it gives you an advantage over other applicants. Sports management courses help candidates acquire theoretical knowledge of sports but will also develop managerial skills that can be put to use in different fields such as Sports Media, Sports Marketing, Sports Apparel, etc.
Up Your Score With Sports Management Internships
Working with local sports organisations, amateur team leagues, or teams associated with schools or communities will provide you with the finest possibilities to get internship experience in sports management. These provide you with hands-on experience communicating with players, suppliers, coaching teams, handling money, etc., which can enhance the scope of your sports management career for you. You can use this opportunity to get excellent references from your bosses for potential future employment.
Diversify Your Skill Set
There are a lot of sports management careers one can choose. Depending on your skill set, you can choose a specialty, but it's a good idea to gain experience in different positions. The top management positions get filled by adaptable individuals who can manage many roles.
Conclusion
In India, the sports, esports, and online gaming sectors are expanding quickly, creating a significant need for educated business professionals who have an in-depth understanding of these sectors. Gaining a competitive edge is the only way to advance in the sports management industry. There are a lot of applicants out there, so now is the time to lay the groundwork necessary. To get the job of your dreams, get a sports degree that provides you with hands-on experience.
To produce qualified individuals who carve out a lucrative career in these industries, Whistling Woods International (WWI) School of Media Communication & Management provides sports management courses in India.
Along with an in-depth understanding of sports, esports, and online gaming businesses, as well as the administration of various organisations in the sports sectors, our course will include the necessary business management courses.
Sports management courses provided by WWI:
MBA in Sports & Esports Management | (2 Years)