Events are an essential part of everybody's lives nowadays. Therefore, the event management industry is an ever-growing industry. The need for event planners is anticipated to grow significantly as the events sector continues to thrive.
India's event management market's value in 2022 was $3,674 million and is predicted to hover near $7,550 million by 2027, growing at a CAGR of 12.43% between 2022 and 2027. Post-pandemic, the event industry has found its foothold again, albeit in a hybrid format. Apart from an increase in the number of events, the digital space saw a boom and a new opportunity in this space, one that wasn't conceivable before. With the advent of digital events, a new scope of work has become prevalent in the event management industry.
Here is a rundown of the best tactics for beginning a successful and rewarding event management career.
How To Become An Event Manager?
To become an event manager, you'll be required to work on the following skills:
Organisation Skills

Collaboration Skills

Adaptability

Creativity

Multitasking

Budgeting Skills

Excellent Communication Skills

Networking

Negotiation Skills
Further, the following tips can provide you with an overview of the essential tactics needed to launch a successful and fulfilling event management career:
1. Establish A Solid Base With Acquiring A Degree
Gaining a solid understanding of the hospitality industry as a whole and the events sector, in particular, can be accomplished via education. Set yourself out from other job searchers with a background of education in the field. 
Both – landing a job and creating your own event planning company can benefit from this education.
2. Convert All Prior Experience—Event-Related And Otherwise—Into Current Knowledge
Whether you have experience in the events business or not, having a diverse experience portfolio demonstrates the breadth and value of your skill set. 
Examine your careers and interests for soft talents that are transferrable. Consider how those abilities will fit with the events you want to design and organise, and then put them in your event planning portfolio's experience section.
3. Balance Your Creative Production With Logistical Expertise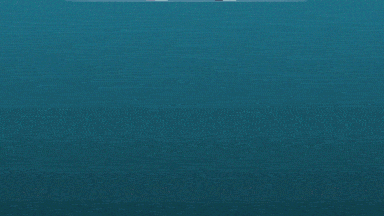 An event manager should strike a balance between both the logical and creative sides of their work.
Logic and logistics are the core foundation of all successful event management. You must have a passion for the small details as well as the big picture. You'll be in charge of floor plan layouts and event budgets, which demand rational thinking and planning.
4. Developing An Event Planning Portfolio
When you are going to begin your career graph, customisation of your internet presence is crucial.
A lot of event planners use blogs, videos, and photo galleries. You must learn to spread your brand by pushing the focus on establishing one or two channels with great content that can provide better results rather than tackling all of these platforms at once.
It will help you establish your presence in the market and get your potential customers acquainted with your brand.
5. Find A Field That You Wish To Work In But Gain Experience From Everywhere
Do not set boundaries for yourself when trying to find work at events. Various organisations host events and search for people to take on a planning role. Therefore, for example, if you find an opportunity to host an event for a pharmaceutical company, don't let the opportunity go and manage their event.
6. Make Connections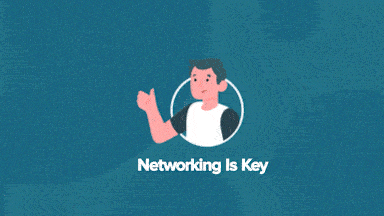 Networking is the most effective approach to launching an event management career. Who you know and who knows you is everything. Attend networking events sponsored by hospitality groups to introduce yourself. Although it might be intimidating – networking is a crucial skill set in this field.
Conclusion:
There is no surefire path to an event management career. However, using these six tips will give you a head start on your career path. You'll advance your event career objectives by gaining knowledge, gaining experience, and making contacts.
So, if you've realised that organising and planning may be a career path for you, enrol in our event management course at Whistling Woods International (WWI). 
In addition to giving students a comprehensive understanding of business management and administration that would be necessary for the student to stand his ground and chart his career after graduation, the Event Management and Experiential Marketing Programme offered by we expose students to topics that cover every aspect of the event management and experiential marketing industry.
Event management course in India offered by WWI:
Explore how we can increase the scope of your event management career by checking out our website.